August 18, 2015
Image Access at 2015 Reunión de Usuarios SIGSA in Mexico

Compucenter de Mexico SA de CV and Image Access LP, welcomes you to the "Reunion de Usuarios SIGSA / ESRI Mexico 2015" from September 2-4, 2015. This event has been designed for you to see new products, technologies and Solutions that SIGSA and ESRI are offering through ... >>
July 17, 2015
Book scanner with V-shaped book cradles at IFLA
The 81st IFLA General Conference takes place in South Africa in the Cape Town International Convention Centre from 16 to 19 August and Image Access is pleased to welcome you to ... >>
February 04, 2015
Image Access at CeBIT "Endless Scanning" and 3D Mode, All in Large Format
Often Imitated but Never Beaten!
Leveraging 20 years experience, Image Access provides products and solutions today that set tomorrow´s standards under our strong brands WideTEK®, Bookeye® and Scan2Net®.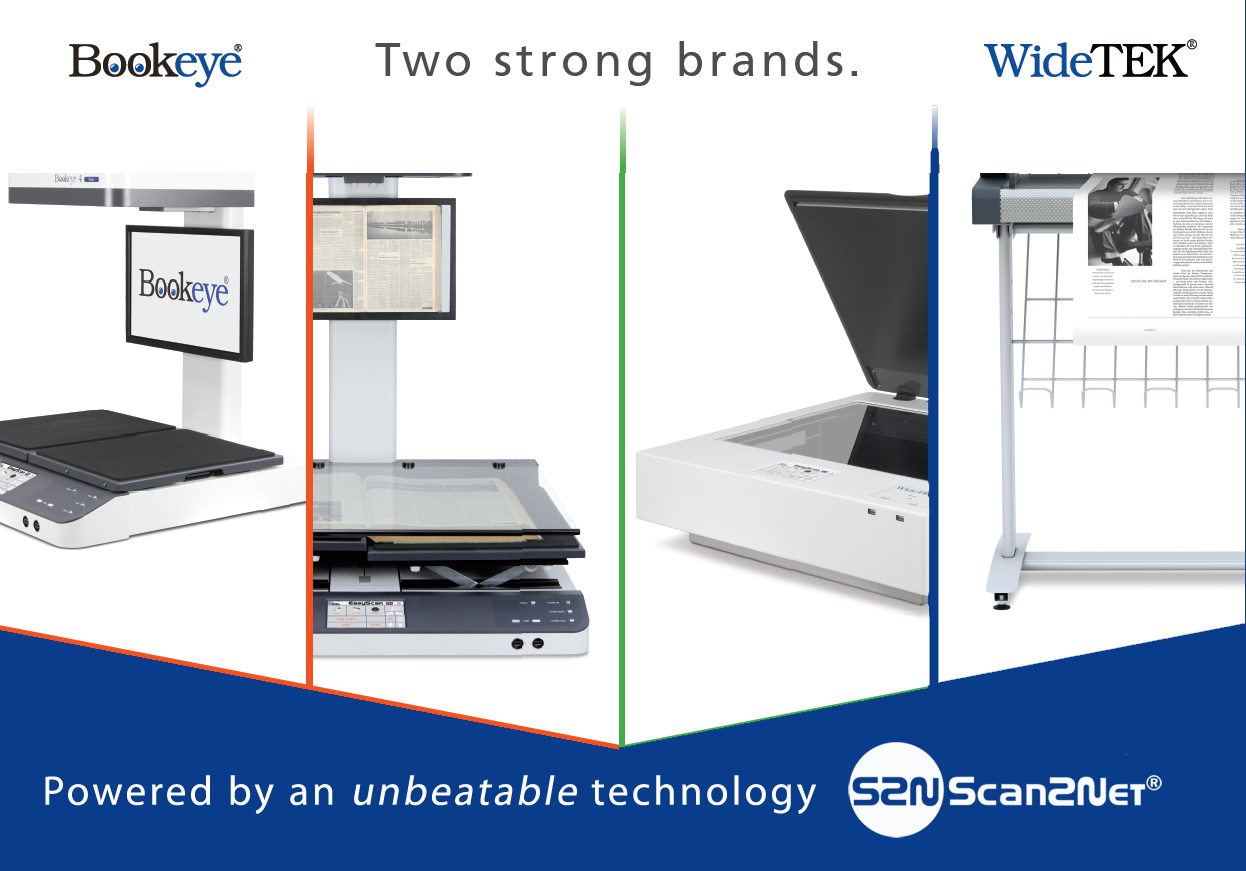 Powered by Scan2Net, the Bookeye and WideTEK scanners have often been imitated but never beaten for scanning speed, connectivity, image precision, color accuracy and ease of use.
Long before other manufacturers in the large format world were even considering network connectivity, Image Access decided to replace proprietary and outdated technologies with the technological platform, Scan2Net. In the meantime, Scan2Net has become a recognized standard for reliability, flexibility and ease of use. By recognizing the potential of the world's fastest common, nonproprietary connection available for devices – TCP/IP, Image Access scanners can boast an unrivalled performance and highest security at the lowest connectivity cost.
Another Image Access first -- replacing fluorescent lamps with bright white LED illumination, standard in all Image Access scanners for over 10 years, long before any competing products. Optimal illumination with a 50,000 hour lifetime with no warm up and IR/UV free are guaranteed.
Standalone systems, with a focus on walk up scanning and fully operational via touchscreen for self service environments are all design considerations which Image Access has included in their products for many, many years.
Today, Image Access delivers large format scanners of all sizes and types to thousands of locations in nearly every country around the globe. Whether you are in libraries, archives, universities, museums, industrial complexes, government agencies or smaller commercial locations, you are likely to come upon one of our scanners.
Over the years, the WideTEK, Bookeye and Scan2Net developments and enhancements made by Image Access have set the current standards for professional large format scanning.