Success Stories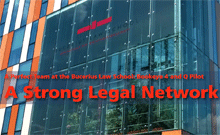 A Perfect Team at the Bucerius Law School: Bookeye® 4 and Q Pilot
In May 2015, the Hamburg Bucerius Law School replaced its entire system of book scanners to the technology offered by the Wuppertal based company Image Access. Each of the three floors of its library now houses its own Bookeye 4 serving the law students. A service which is offered around the clock, since this elite university law library is open 24/7.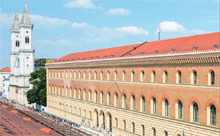 Conversion to Bookeye® 4: Bavarian State Library Secures Top Position
In the middle of regular daily operations, Germany´s second largest library successfully managed not only a technical, but also an organizational system upgrade in their scanning services infrastructure. The Bavarian State Library upgraded both the document delivery function in the back office and the self-service stations in the public reading rooms to the latest generation of book scanners.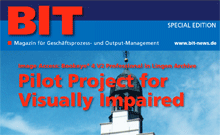 Bookeye® 4 V2 Professional in Lingen Archive
The development of a highly customized book scanner special model Bookeye® 4 V2 Professional, made by Image Access for the Municipal Archives of Lingen (Ems / Germany) - for operation by a visually impaired employee to digitize the archive?s collected materials.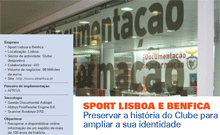 Preserving the history of the Club to expand its identity. Sport Lisboa e Benfica, Lisboa
English
Português
Español
Français
With over 100 years of history to be preserved in the Documentation and Information Centre of Sport Lisboa e Benfica, which brings together the best practices of conserving the large amount of documentation and the best document management technology to guarantee online access to information.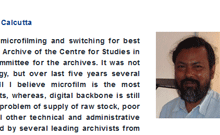 My experience with Bookeye® - Customer Tells It Like It Is
From Abhijit Bhattacharya, Centre for Studies in Social Sciences, Calcutta
In the month of January 2009 I had to propose discontinuing microfilming and switching for best possible scanning solution for the Urban History Documentation Archive of the Centre for Studies in Social Sciences, Calcutta during a meeting of the academic committee for the archives.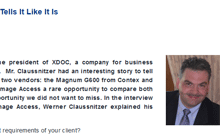 WideTEK 48 vs. Magnum G600 - Customer Tells It Like It Is
INTERVIEW with Werner Claussnitzer, XDOC GmbH
Image Access spoke with Werner Claussnitzer, the president of XDOC, a company for business information technology and document management.  Mr. Claussnitzer had an interesting story to tell about his work with the large format scanners from two vendors: the Magnum G600 from Contex and the WideTEK 48 from Image Access.