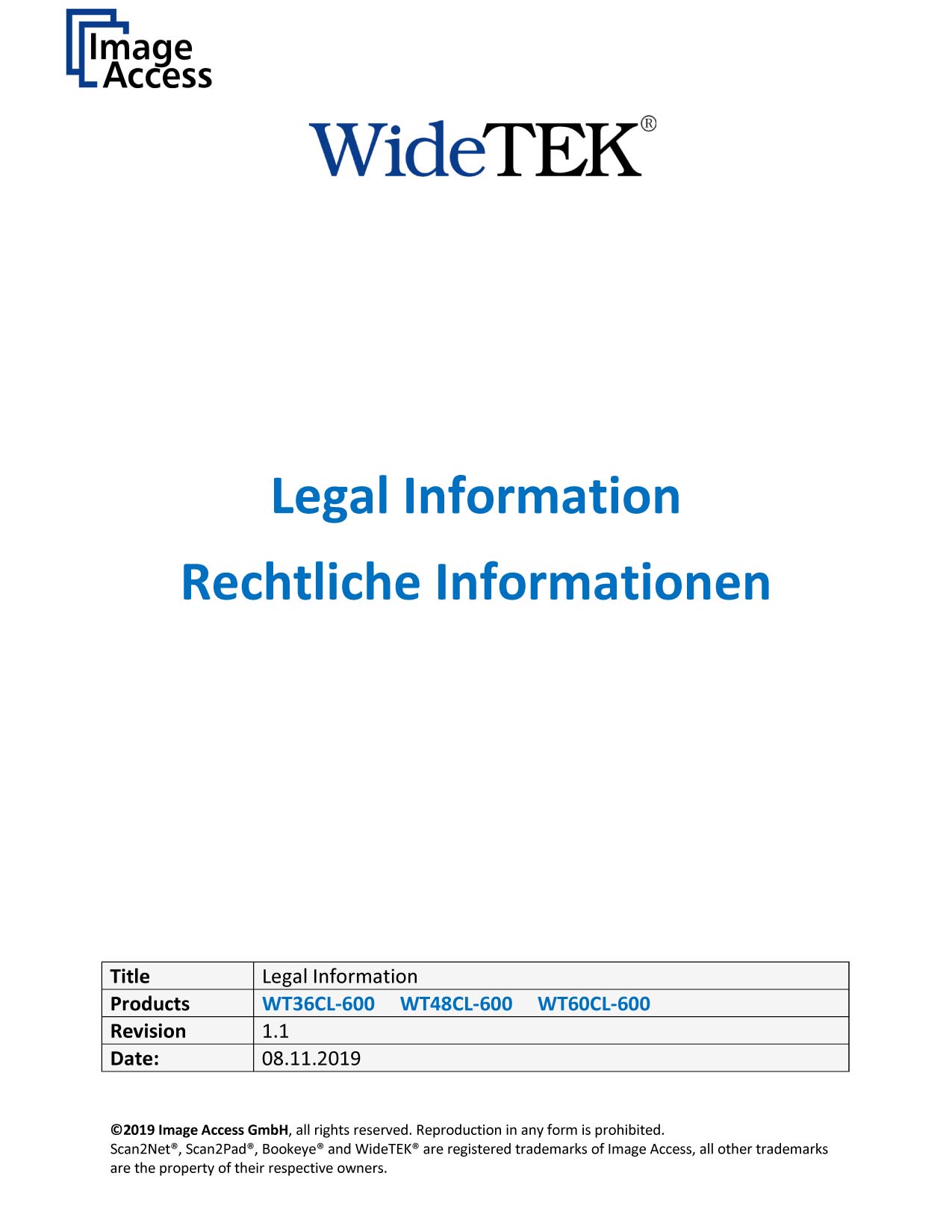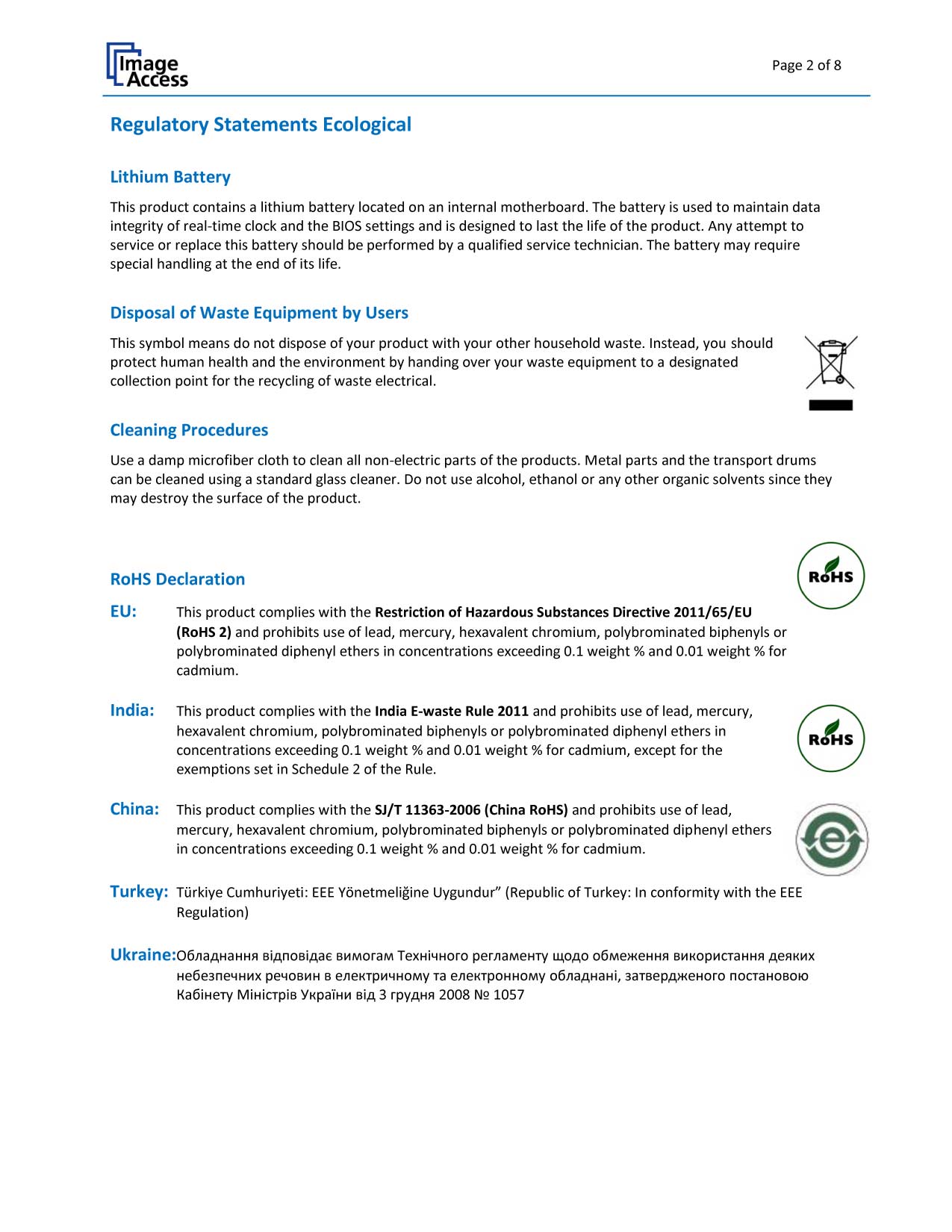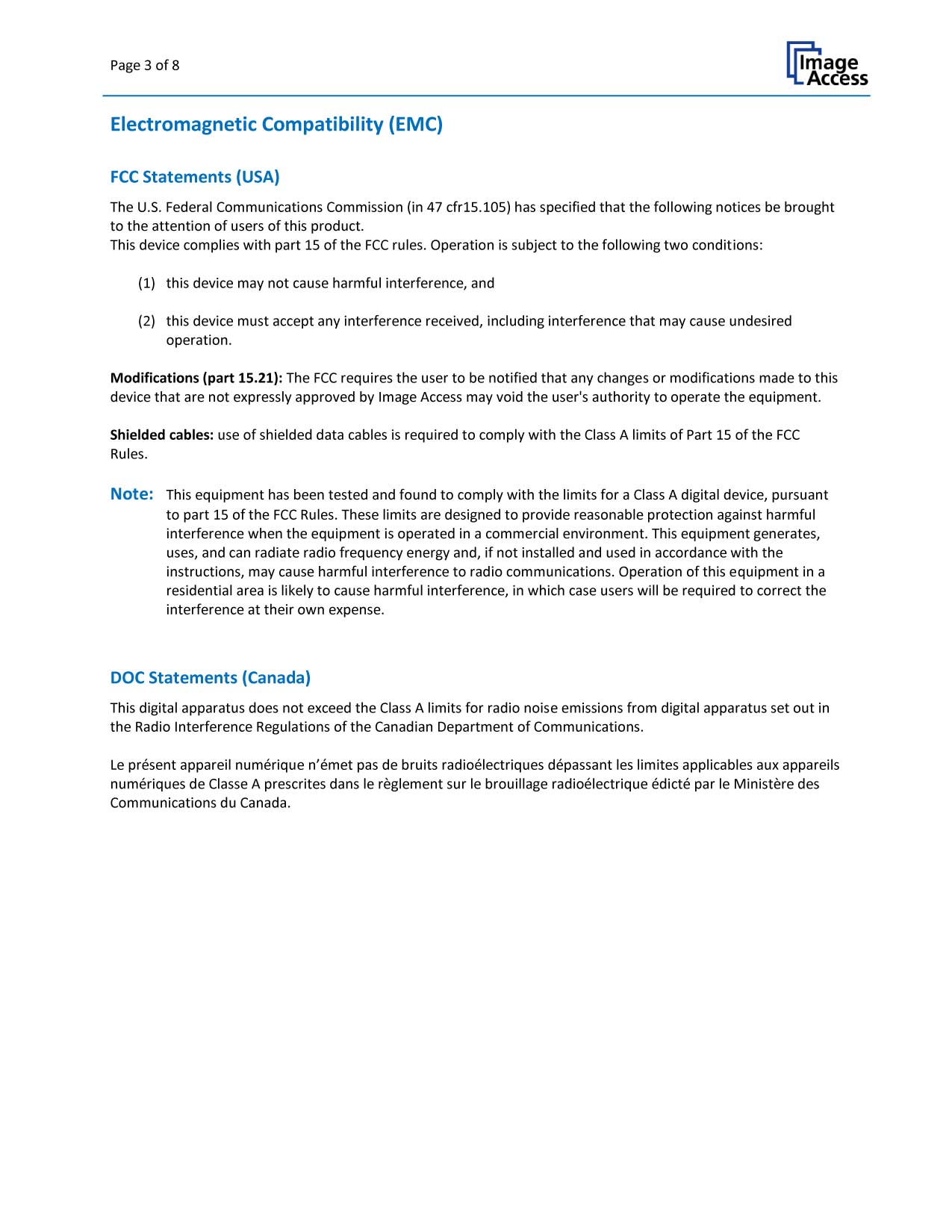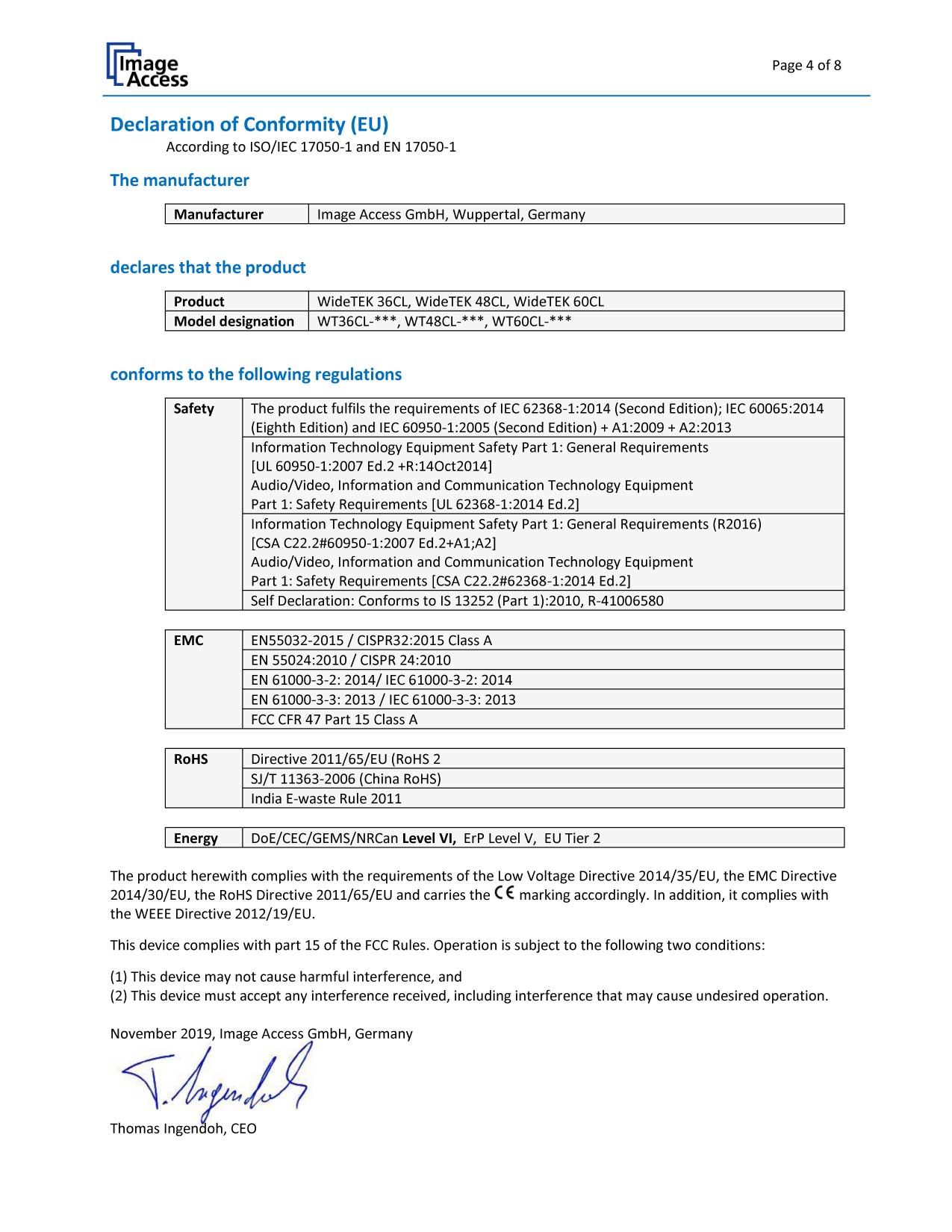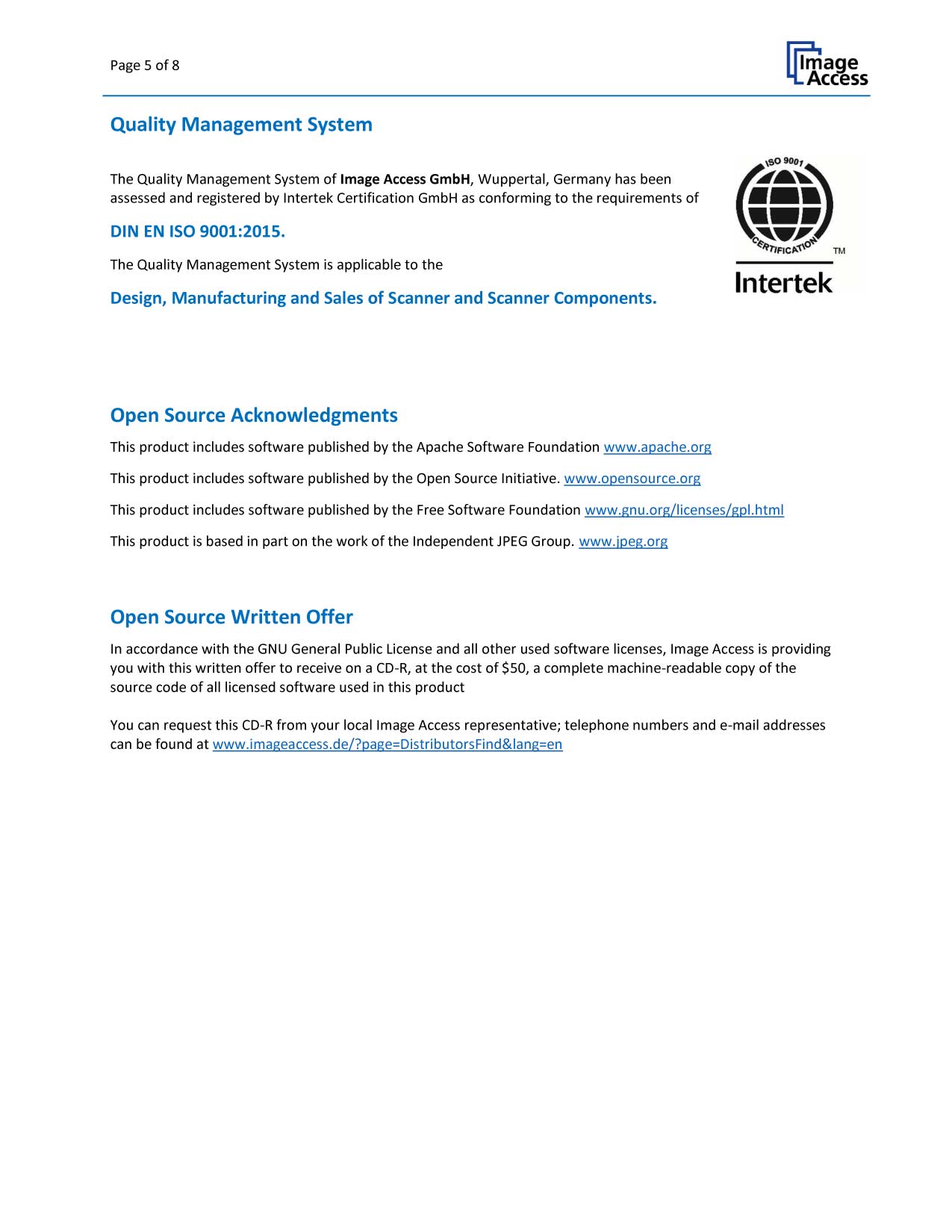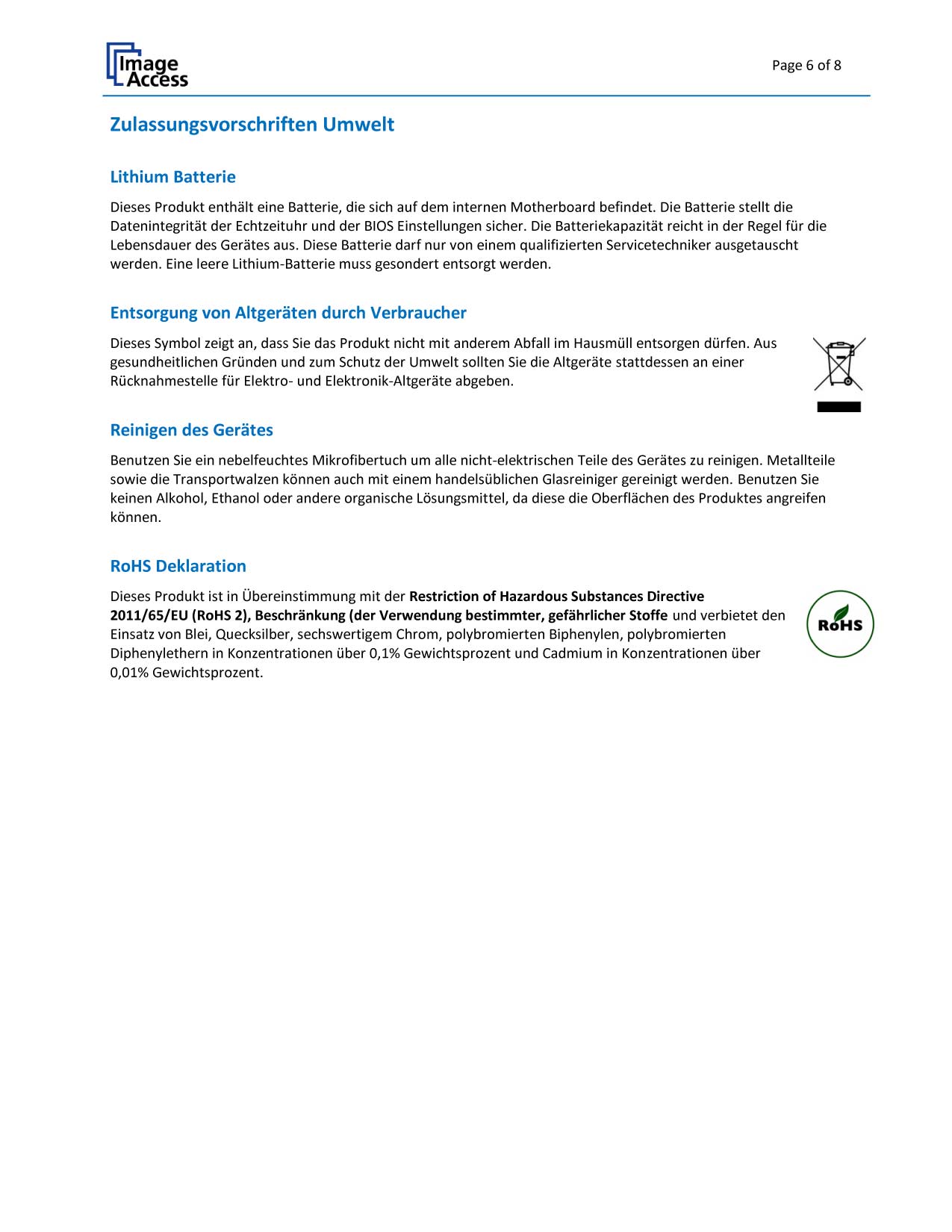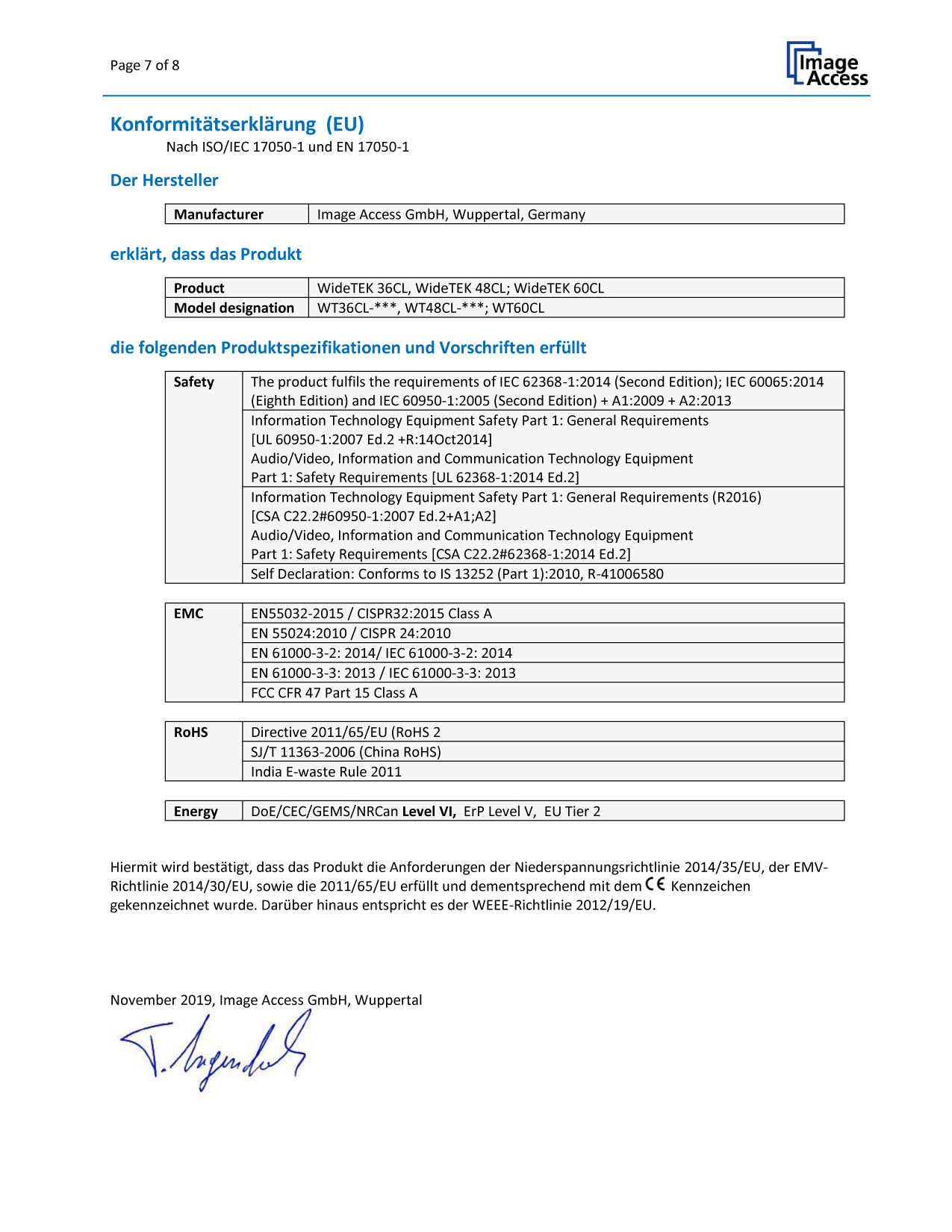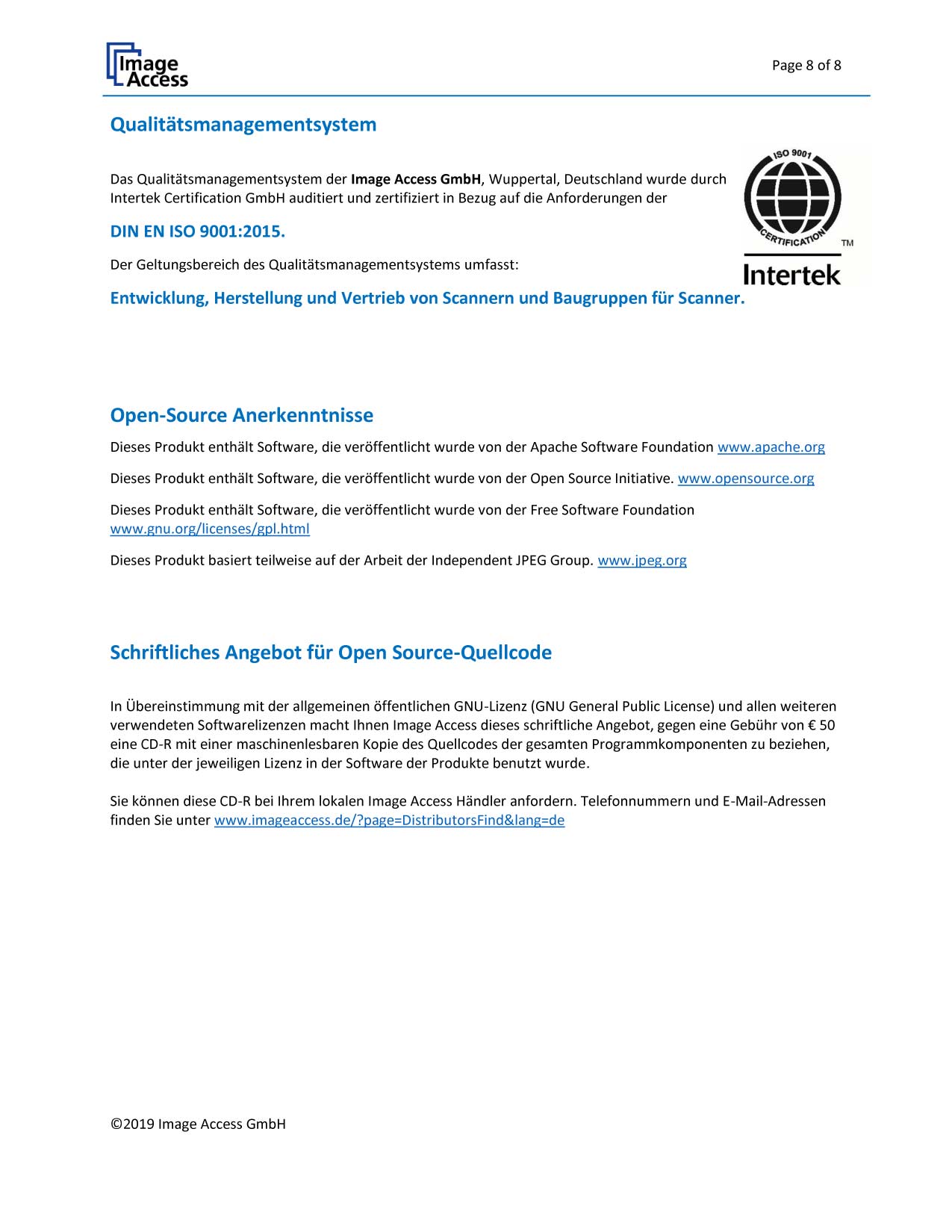 WideTEK® 60CL Compliance
Image Access scanners are environmentally friendly, comply to the highest security standards and do not interfere with other devices. We have also made sure that no harmful radiation in the form of electromagnetic emission and UV or infrared light exists. Because these kinds of scanners are heavy production machines with inherent risks to the operator, no one should operate a scanner from a vendor who cannot provide at least a safety report according to IEC/UL 60950 or IEC/EN 62368.
Image Access scanners conform to the many national and international standards. Our scanners have been tested and certified by independent laboratories and we can also provide test reports of each standard on paper upon request.
Download the Legal Information WideTEK 36/48/60CL here.