Connectivity
A short look at the following diagram answers all questions about connectivity and speed limitations with USB, FireWire or the stone-aged SCSI. We at Image Access have never understood why a large format scanner with a five digit price tag is not operated via a gigabit network connection, like almost all printers and other devices currently. Gigabit Ethernet is by far the cheapest, easiest and fastest way to connect a scanner to a PC anywhere in the world. Best of all, almost every potential customer either knows how to assign an IP address and a subnet mask or has a network administrator that can do the job.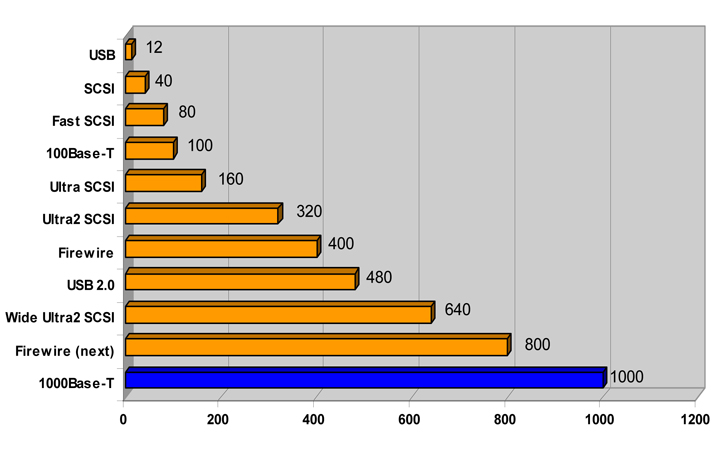 We have even heard of trouble with competing scanners, when the USB cable was longer than two meters, which makes it mandatory to place the computer at the side of the scanner closest to the USB port. Well, we have a limit too, but it is 30m or 100 feet until a network switch is needed.
Image Access WideTEK scanners have a gigabit network connection and can be operated via any browser through the Intranet or even the Internet. Our Multi Function Solutions copy directly to networked printers without going through a PC, something almost our competitors cannot do up to now.